what's all the hoopla?!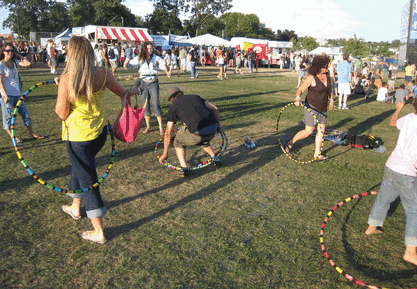 hardcore hoops are handcrafted by 2 sisters in maine. our family run business is all about playing, having fun and laughing while actually twirling away pounds and getting fit! our custom weighted hoops are specially designed so that anyone can hoop. many people tell us that they have never been able to hoop and we just love the giggles and big smiles on their faces when they realize they really are hooping!


---
hardcore fitness hoops • exercise should be fun!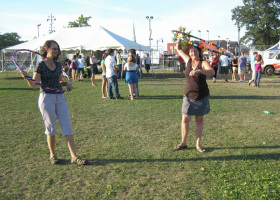 we love getting people moving and feeling healthier and more confident. hooping is wonderful for your body and mind! everyone loves hooping: kids, parents, grandparents, all ages and fitness levels. hooping is a real confidence builder for young and old! kids have so much hooping that they don't even realize they are getting exercise.

---
everywhere we go kids and adults get excited and want to play with us! our hardcore hoops are perfectly weighted with water for optimum hoopability. you can hear the light, calming rhythmic way the water flows inside the hoop while you are exercising peacefully with your hardcore hoop which will become your new best friend! play your favorite music loud, smile and get your hoop on!